Frans
bezorging | montage.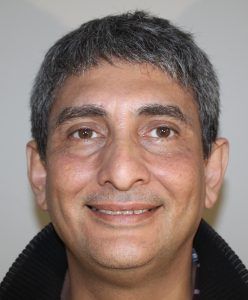 Nadat u uw bestelling online, per mail of met de whatsapp hebt opgegeven, ontvangt u een bevestiging. Zodra wij uw betaling ontvangen hebben,wordt uw bestelling in behandeling genomen en gaat de levertijd in. Hiervan ontvangt u een bevestiging.
Wanneer kan ik mijn order verwachten?
De levertijd van onze producten (indien op voorraad) is 5 tot 10 werkdagen.
Het kan mogelijk zijn dat uw product ook na 10 werkdagen niet op voorraad is, dan krijgt u hiervan bericht.
De levertijd gaat in zodra wij uw betaling hebben verwerkt, waar u per email of whatsapp een bevestiging van ontvangt. Makkelijker kan haast niet!
Wijziging van de leveringstermijn geeft geen recht op ontbinding en/of schadevergoeding.
Wat zijn de verzendkosten?
De verzendkosten zijn volgens PostNL.
Voor maten breder dan 170cm maken wij gebruik van bezorgdieensten.
Is achterafbetalen mogelijk?
Neen, achteraf betalen is bij dit product helaas niet mogelijk.
Kan ik het verschuldigde bedrag overmaken?
Overmaken per bank is mogelijk, kies bij het afronden van de order voor de optie "Vooruit betalen" en maak het verschuldigde totaal factuur bedrag over op onderstaande rekening:
Bank: ING
Rekeninghouder: Moethiara Den Haag
Plaats: te Den Haag
BIC: INGBNL2A
IBAN: NL 86 INGB 0007 3679 50
graag ovv. naam en bestelnummer.
KvK: 27143300
Bedrijfsnummer:NL01370290B43
Kan ik desgewenst mijn bestelling komen afhalen?
U kunt uw order ook komen afhalen, zodra u de email met berichtgeving van binnenkomst hebt ontvangen; kunt u deze afhalen in onze showroom in in Wateringen (NL) Alleen op afspraak +31 (0) 703620856
Het verzenden geschiedt op kosten en risico van de besteller.
Het product blijft tot het moment waarop de rekening is voldaan eigendom van opdrachtnemer.
Als plaats van levering geldt het woonadres van de opdrachtgever dat bij de bestelling van de goederen kenbaar is gemaakt, tenzij anders is overeengekomen.
Order status.
Wij kunnen geen geautomatiseerd product status doorgeven. Wilt u weten hoe uw bestelling er voor staat, dan vragen wij u vriendelijk contact met ons op te nemen. Per email, whatsapp of telefoonnummer:
+31 (0) 622096896 / +31 (0) 703620856 (NL)
Wij vragen dan uw order na.
Wij wensen u veel plezier op onze website.